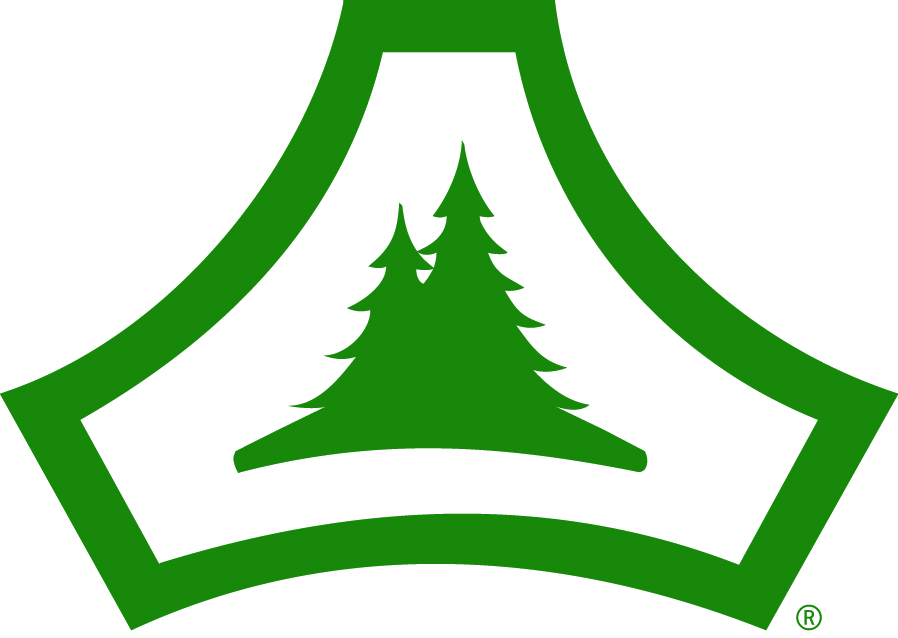 FORT McCOY HUNTING INFORMATION & APPLICATIONS
i-Sportsman Automated Sign-in and Hunting Information System: Fort McCoy i-Sportsman allows individuals to obtain information on hunting and fishing opportunities, view hunting area closures (Game Line listing), and sign-in/sign-out for daily scouting and hunting activities, and records harvest for certain hunting seasons. Individuals must register/create an account, including their 9 digit Wisconsin DNR Customer Number, before they can apply for a permit, or sign-in for scouting or hunting. Registration can be done using a smart phone, computer (internet) or the kiosk located at the South Hunter Information Point. Once an account has been created, daily sign-in and game line area closure listings can be conducted and viewed by smart phone, computer (internet), telephone (cell phone and landline), or on-site kiosk. All i-Sportsman accounts must be updated annually by adding the current Fort McCoy Access Pass. The Annual Access Pass is valid from March 1 through February 28. I-Sportsman will also be used by Wildlife staff to more accurately check daily hunter participation by permit type, create online hunter surveys and post important hunting and game management information and updates. Daily sign-in/sign-out and Game Line listings can also be found by calling toll free 866-277-1597.
Fall Quota Hunt Season Application Information
No application is required for a Fort McCoy Small Game or Archery permit. Purchase your Fort McCoy Small Game or Archer permit right through the Wisconsin DNR GoWild system. A State of Wisconsin license is required in addition to the Fort McCoy permit. See specific Fort McCoy hunting regulations and maps for further information under Program Info tab.
The Fort McCoy Fall Quota Hunt applications are available online only by logging into your iSportsamn account and selecting Acquire Permits. No paper copies will be accepted.
Click here for step by step instructions on how to apply for a Fort McCoy quota hunting permit.
Applications are required for the following Fort McCoy hunting permits and there is NO application fee
The following applications are expected to be available 2018
Spring Turkey application available mid-January 2018
The Youth Mentorship Program: Fort McCoy does not have a specific or seperate Youth Hunt for any of the hunting seasons; however youth (10 and 11 years old) can participate in any Fort McCoy hunt and can be entered into the drawing with their mentors application. All participants (youth and mentors) must follow Fort McCoy regulations, WDNR guidelines and rules associated with the mentor program, and mentor must submit the youth's (10 or 11 year old) full name and WDNR customer number on their application, and obtain the proper Fort McCoy permit(s) if awarded. Youth (10 and 11 years old) are required to have registered in the iSportsman system. Mentors and youth must be drawn and possess a valid Fort McCoy Fall Quota Hunt permit for any 2017 Fort McCoy hunting period. Youth (10 and 11 year old) interested in participating may be entered along with mentors application and is not included with the maximim of 4 applicants for a group application.
Note: ALL applicants are required to provide a DNR Customer Number in their iSportsman account prior to applying. Individuals who do not yet have a DNR Customer Number will need to obtain one before applying for a Fort McCoy permit. Contact a WDNR Service Center or call their toll free number at 1-888-936-7463 (7 days a week from 7:00 AM to 10:00 PM) to have one created. Applications without the DNR Customer Number will be removed from the drawing process. The DNR Customer Number should be included in your account information when you registered with the iSportman system.
Selection Process: Permit selections will be based on a random drawing of all online applications within three category placements (A, B or C) with separate permit allotments established for each category (see Category definition on application information sheet).
Category allotments are: (A) 25%, (B) 15%, and (C) 60%..
Category A applicants will be drawn first followed by Category B and then Category C. Any Category A or B applicants not selected in the initial drawing will be included in the Category C drawing.

Any Category A or B allotments not filled during the selection process will be available for the Category C drawing.

Any permits remaining after the initial drawing will be awarded first come first served. Online applications must be submitted by the deadline date.

Group applications will still be accepted. When you create a group, a 'Group Key' will be given to you at the end of the application process (after Checking-out and confirming your order), which you can share with those who you would like to join your group.

** If applying as a group with different 'Status', the application is included in the lower tier drawing (Example: A group with a Category A and a Category C applicant would be included in the Category C drawing).
Individuals who indicate they are Category A (Active and Retired Military, Reserves and National Guard and military dependent ID card holders.) or Category B (Department of Defense (DoD) and Non-Appropriated Fund (NAF) civilians, retired government civilians, other US Government Civilian ID Card Holders, and legal dependents (spouses and children 18 years old and younger) in their account must provide credentials to verify their status. Any accounts that are not validated by time of the drawing will be considered Category C (General Public). Validation is required by August 1.
Applicants that provided proof of Category the previous year must still provide the information in 2018. The credential expiration dates will be added to your account information to reduce the need to provide this information in the future. Any social security number displayed on the copy of your ID must be BLOCKED OUT.
Copies of ID can be mailed, emailed, or dropped off at the Permit Sales Office.
Mailing Address:
DEPARTMENT OF THE ARMY
DIRECTORATE OF PUBLIC WORKS
IMMC-PWE-N (NATURAL RESOURCES)
2171 SOUTH 8TH AVE
FORT MCCOY WI 54656-5136
Email: usarmy.mccoy.imcom-central.mbx.dpw-permit-sales@mail.mil
Office Location:
Permit Sales, Building 2168, Door 4, North Entrance (M-F 0700-1530)
2017 Fall Quota Hunt Seasons and Dates
Fall Turkey Season
Permit Cost: $13.00
Early Season Dates: Sept. 16-Nov. 16, 2017
Late Season Dates: Nov. 27-Dec. 31, 2017
If you are selected for a Fort McCoy Fall Turkey Permit you are not allowed to apply for a State of Wisconsin Fall Turkey Permit, however you can purchase any left-over Wisconsin turkey permit over-the-counter; if available (contact the WDNR for more information). Applicants that apply for a State of Wisconsin Fall Turkey Permit and are not drawn may apply for a Fort McCoy Fall Turkey Permit. Click here for online application instructions.
A Fort McCoy Fall Turkey hunting permit, the appropriate Wisconsin hunting license (i.e., current Fall Turkey Hunting License, Conservation Patron License or a Senior Citizen Recreation Card), and Turkey Stamp are required. Conservation Patron License and Senior Citizen Recreation Card holders are exempt from the stamp requirement. All persons must reference the Wisconsin Fall Turkey Hunting Regulations for additional license information. Fort McCoy is a separate unit and is not part of Zone 1. Wisconsin Turkey Permits for Zone 1 are not valid on Fort McCoy.
The Fort McCoy fall turkey season (to include scouting) dates are September 16 – November 16, 2017. Fort McCoy will have a late fall turkey season November 27 – December 31, 2017 if the Wisconsin fall turkey season is extended.
The fall turkey hunting season (to include scouting) is closed in all areas north of Hwy 21 during the Disabled Hunt on October 7-8, 2017.
Cantonment Archery (Restrictions Apply)
Permit Cost: $13.00
Early Season Dates: Sept. 16-Nov. 16, 2017
Late Season Dates: Nov. 27-Jan. 7, 2018
The Fort McCoy Cantonment Archery season is an antlerless deer hunt used to control the deer population within the urban setting of the Cantonment Area. Two antlerless tags are provided with your permit allowing the hunter to harvest an antlerless deer or spiked buck. Archers with a Fort McCoy Cantonment Archery Permit are allowed to use their Cantonment Archery Carcass Tags only in specified areas as identified on the Cantonment Archery Hunting Map which can be picked up at the Permit Sales Office. A limited number of special (bonus) tags may be available on a first-come, first-served basis to hunt deer in these areas. These permits may be obtained from the Permit Sales Office after presenting their WDNR deer registration confirmation number for the deer harvested. An antlered deer can be harvested in the Cantonment Area, but only after two antlerless/spike deer have been harvested. The Earn-A-Buck authorization will be issued through the Permit Sales office after confirmation that two antlerless/spike deer have been harvested in the Cantonment Area. Any antlered deer harvested must be tagged using the 2017 WDNR Archery Buck Tag. Archers may be required to verify the kill site.
Further details will be outlined in the 2017 Cantonment Archery hunting regulations. (Crossbows are NOT allowed in Cantonment Archery hunting areas).
Due to changes in Department of the Army security guidelines, cantonment archery permits will only be available to individuals who hold specific credentials where they have received a full background check.
Credentials that will be accepted include (provide photocopy with cantonment archery application):
1) DoD Common Access Card (CAC);
2) DD Form 2A (ACT) (Active Duty Military Identification Card);
3) DD Form 2 (ACT/RES) (Armed Forces of the United States-Geneva Conventions Identification Card (Active and Reserve);
4) DD Form 2 (RET) (United States Uniformed Identification Card (Retired);
5) DD Form 2S (ACT/RES) (Armed Forces of the United States-Geneva Conventions Identification Card (Active and Reserve);
6) DD Form 2S (RET/RES RET) (United States Uniformed Identification Card (Retired and Reserve Retired);
7) United States Government issued authenticated Federal Personal Identification Verification (PIV) credentials;
8) DoD Civilian Retiree Identification Card
9) DD Form 1173, United States Uniformed Services Identification and Privilege Card (persons over the age of 18);
10) RAPIDGate Credential or Rapid Installation Access Credential (IAC); or
11) Valid state driver's license. (This information will be used by Fort McCoy Police Department to conduct a background check using National Crime Information Center (NCIC) Interstate Identification Index (III) before a Visitor Pass is issued. A criminal history may prevent access to the cantonment area. If approved, the Visitor Pass will be provided with your notification letter in August. The Visitor Pass will be valid for the entire Cantonment Archery season.)
Click here for online application instructions.
Drawing Results:
Selection results will be posted to your i-Sportsman account. Login into your iSportsman account and click on Lottery to see your drawing results. Drawings will take place the week of August 1-4, 2017. Individuals who supplied and email address in their iSportsman account will receive an email notification of their drawing results.
Successful applicants will need to ADD the awarded permit to their iSportsman account, and Check-Out, and Confirm your order. By adding the permit to your iSportsman account, this will allow you to Sign-in during your hunting season.
You still must purchase your awarded permit through the WDNR GoWild licensing system starting from the date that is stated in your award permit information.
Permit Cost and Payment:
Successful applicants may purchase their awarded permit through the WDNR GoWild licensing system https://gowild.wi.gov starting at a specified date on the iSportsman web site.
Please direct any questions to the Fort McCoy Permit Sales Office
Located in building 2168
Open Monday through Friday
7:00a.m. – 3:30p.m.
Phone: 608-388-3337
E-mail: usarmy.mccoy.imcom-northeast.mail.dpw-permit-sales@mail.mil