Fort McCoy's Maps
ATTENTION: New 2021 Hunting Regulations and Maps Coming This Fall! Check here for updates.
Fort McCoy Hunting & Fishing Maps (click on map to open)

Small Game/Archery/Turkey Map (Appendix C)


Gun Deer Map (Appendix D)


Fishing Map (Appendix E)


Trapping Map (Appendix G)


Cantonment Archery Map (Appendix F) - Contact the Permit Sales Office to obtain map 608.388.3337


Non-Hunting / Non-Fishing Activities Map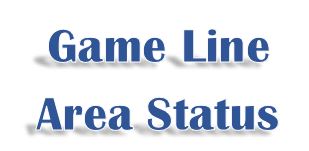 Ft McCoy GeoPDF Maps
What is a GeoPDF Map?
Geographic Referenced PDF (GeoPDF) maps have been developed to give hunters, trappers, anglers, and non-hunting/fishing recreationalists the ability to view their location and more, on their personal device (smartphone) using one of many PDF Map Apps.
This will help users navigate as well as identify where they are within the installation. The GeoPDF maps must be used in conjunction with the Game Line posting. It is the user's responsibility to check the Game Line and not enter any closed training areas.
Click here for detailed instructions on how to use GeoPDF Maps
Click on GeoPDF map to open

GeoPDF Map Small Game/Archery/Fall Turkey


GeoPDF Map Gun Deer


GeoPDF Map Fishing


GeoPDF Map Trapping


GeoPDF Map Non-Hunting/Non-Fishing
Unexploded Ordnance (UXO) Hazard Map

For more information about UXO Click Here